New York Times "In 'Out of the Mouths of Babes,' Mourning a Departed Lothario"
...Ms. Choy-Kee brings an easy radiance to her performance as Marie-Belle, making her giggling suggestions of continued sexual relations with her dead husband more amusing than distasteful. She also imbues the character with a sweet, wide-eyed naïveté, so that when Marie-Belle reveals she invited the others not just for the funeral but also to stay and live with her in the apartment, you accept this odd idea as being sincere — as opposed to insane.
Broadway World "Theatrically Inventive Curious Incident "
"...a hardworking standby troupe of metamorphic character actors sit patiently in the sidelines to await their many turns to get up and portray various people---and objects---that cross paths with Christopher. An awesome compliment to Finn Ross' eye-popping video designs/projections and Paule Constable's intuitively choreographed lights is CURIOUS INCIDENT's incredibly fluid ensemble cast, whose movements were devised by Frantic Assembly's Scott Graham and Steven Hoggett. Bunny Christie's inventive scenic and costume designs complete this production's modern high-tech aspirations."
The Washingtonian '"Good People" at Arena Stage'
"...[Mikey Dillon's] trophy wife, Kate, Francesca Choy-Kee arms her character with a quiet depth her pretty young facade belies. The clash of the characters and classes is slow-building and raw, wrapped in the surface-level niceties polite society requires. It's that slow build and breakdown that makes the action so satisfying."
The Washington Post 'Arena Does Grandly by Good People'
"And most combustibly, in the wonderful culminating scene in Act 2, when Margie sandbags her old flame Mike and his young wife Kate (the outstanding Andrew Long and Francesca Choy-Kee), in their luxurious home in a Boston suburb, where Margie is so out of place that Kate mistakes her for a delivery person. (Kate's ethnicity is further fuel for the fire.) Put off by Mike's skittishness at offering her any kind of help, Margie lashes out with a story calculated to drive a wedge between the doctor and his spouse — an act that sparks a passionate rebuke from Choy-Kee's Kate, expertly spitting the bile back in one of the evening's best speeches."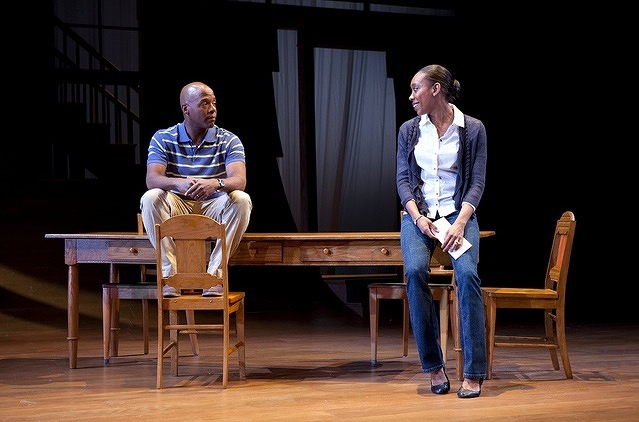 The Boston Globe 'The Luck of the Irish' Shines at Huntington'
"Choy-Kee, who played a key role in the Yale Rep's "Bossa Nova,'' delivers a sensitive performance as Hannah, who is bedeviled by anxieties about her son that may have more to do with nagging insecurities, down deep, about her own place in the world."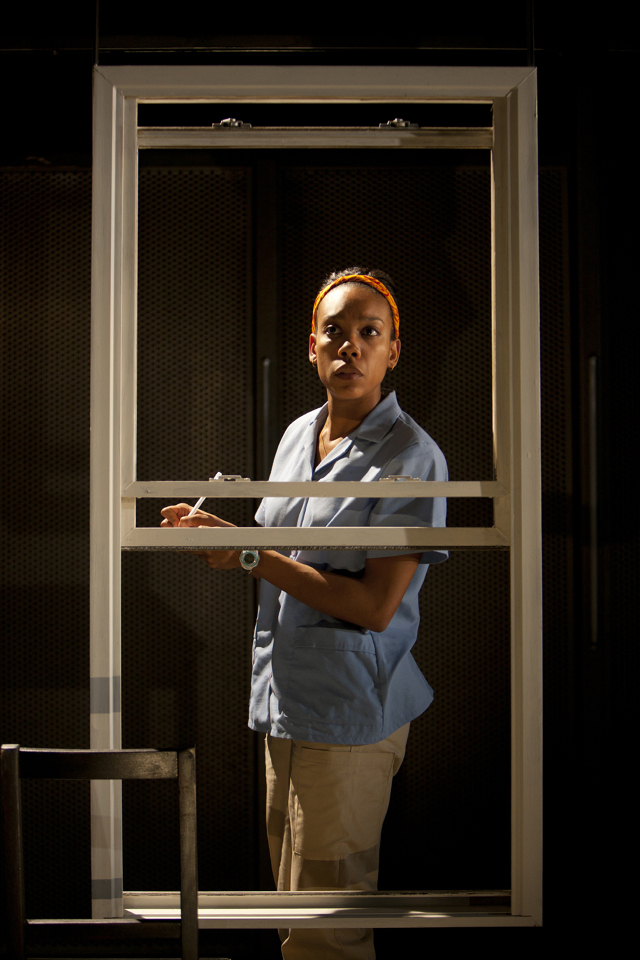 The New York Times 'Stories of Isolation in an Urban Circus'
" First there's the terrific cast...The train carries passengers played by Francesca Choy-Kee, the rare actress who can be soulful and funny at the same time...In the title role, Choy-Kee plays a rueful, hopeful, heartbreaking Liberian who came to America to earn money to provide for her young son..."
Variety 'Agnes Under the Big Top'
"At the heart of this tall tale is Agnes, a luminous Francesca Choy-Kee..."
Connecticut Critics Circle 'Agnes'
"Choy-Kee is a delight to watch, what with her balletic grace and large, expressive eyes, and her Agnes is continuously engaging and often moving - to whatever degree we care about the character it is because of the life Choy-Kee brings to her..."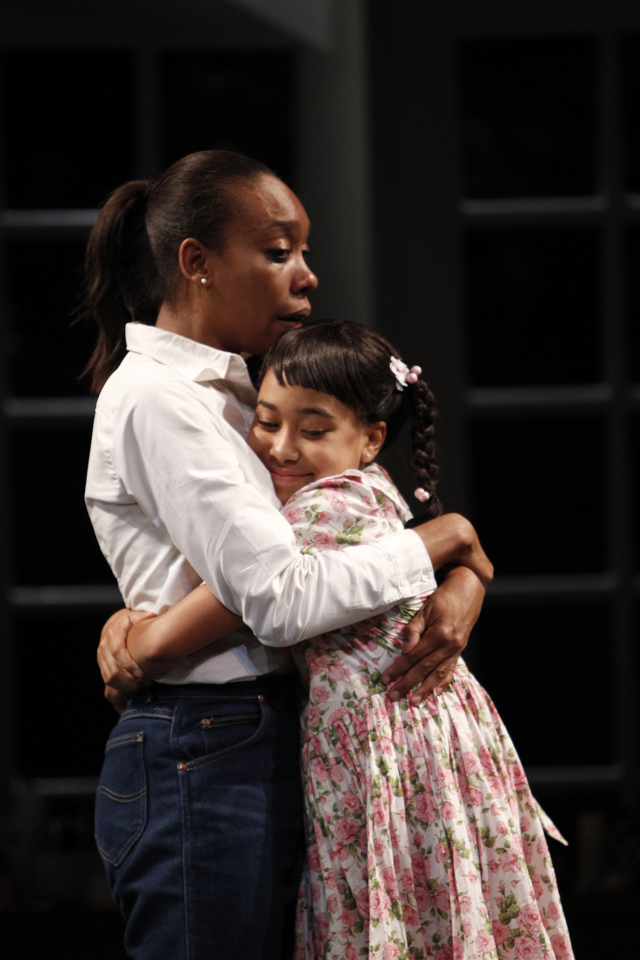 The New Haven Register 'Rep's Quietly Affecting Bossa Nova Seeps into Your Soul'
"Smartly directed by Evan Yionoulis, 'Bossa Nova' features a light ensemble of actors that, collectively, brings heart and subtlety to the performance. Choy-Kee pulls off the genuine innocence and charm requisite for Dee, especially as a teenager...without any sense of affectation.."
'Trying Not to Let the Color Show'
"Francesca Choy-Kee plays the daughter, and there is not a false note in her performance as the play shifts from the early 1980s to her school days a decade earlier...Dee is an important creation, representing those who have found themselves torn between cultures and confused by other peoples perceptions of them..."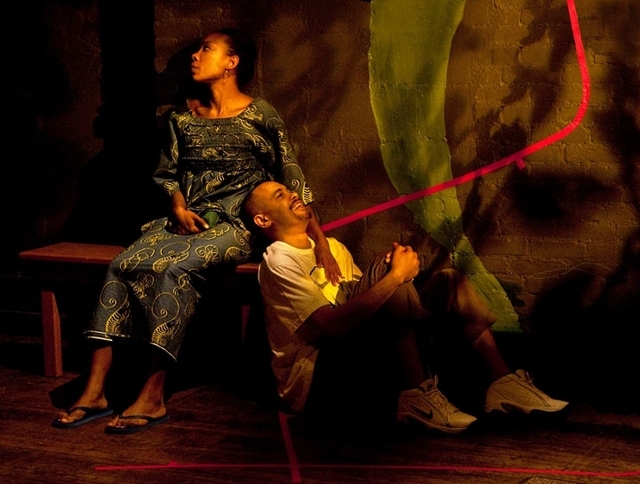 New York Times "Letters to the End of the World"
"...The play's most memorable characters are Agnatha's African colleagues at the community center where she teaches...The implacable Ms. Mwando, played with bruised stoicism by Francesca Choy-Kee, is disinclined to put a happy face on a grim reality...I'm with her."
TimeOut New York "Out of Africa Comes a Sentimental Tale of Two Worlds"
"African Queen, Choy-Kee, endures hardship in the developing world...Dudley's African scenes are much more absorbing mostly thanks to Francesca Choy-Kee as Ms. Mwando, a Zambian schoolteacher painted in thick brushstrokes but etched into a nuanced portrait by this capable actor..."